Our experiential leadership programs produce real change.
But don't just take our word for it.
I love the CARE Model because it puts humans first, and it brings together all the various views of human-centered leadership into one easy acronym that I can actually remember.
Melissa Watanabe, Toronto International Film Festival
Adam Olalde, Xtreme Xperience
"The CARE program is exceptional and embracing it has helped my leadership team successfully navigate the current challenges with greater confidence, communication, connection, grace, and empathy (and stronger results)."
"DX conveys there's no perfection in leadership. The journey of a leader is simply constantly striving for better. It means building caring relationships and meeting people where they are as an individual. All of this is foundational to getting just a little closer to perfect and that's what the CARE model is all about."
"To me, CARE was an opportunity to double check our communication and our relationships with each other so that we knew we could rely on each other when suddenly what we took for granted was taken away from us."
"Every once in a while, something comes along that just makes sense. CARE is that once in a every-so-often thing we should just all do. You can't argue with it.
"The CARE framework is really easy to implement. It's brilliant. It's so simple. And I focus on each one of these each day as I'm interacting with the team. I'm really grateful to DX Learning for bringing this to us, and I highly recommend it for your teams."
"DX Learning's CARE and CARE Anywhere program is a great way to start and build alignments and continue to evolve the conversation your organization is already having around leadership and leadership team cohesion."
"I think the most important thing I've learned from this program is that leadership is not one-size-fits-all. People need different things from their leaders and leaders need different things from their team members."
"We're thrilled to get managers started by immersing them in The CARE Experience where they will learn how to communicate a clear vision and intent, to create a supportive and empowering environment for their people to build strong, mutually-beneficial relationships, and to establish equity across the team."
This is one of the most powerful tools to motivate the entire company to reach our goals. I have worked with DX on three different events and each time both the content and delivery were just outstanding.
Alessandra Morais, Operations Manager, Eaton
"The Alignment Shift with the DX team flipped this misconception 'every-person-for-themselves' mentality on its head for me. The dynamic learning environment helped show where I can step up as a new leader to clearly outline expectations for my team and check in with them more often to keep us and our projects on track. The skills introduced to me here are the kind you never let go of."
"I was able to immediately take the concept taught and apply them in the real world as soon as the next day.
I know these small changes will not only make me more effective, but more importantly, will make my teams more capable in the future."
"A situation came up where I received constructive feedback from a co-worker and my initial reaction was to be defensive. I realized I've never taken the time to reflect on feedback I receive. Prior to your meeting, I would have gone into the defensive mode, but instead I thanked her and took the weekend to reflect and put an action plan together, so in the future I don't alienate anyone when working in a group."
DX Leadership Simulations
The DX Learning team has done a fantastic job of opening up new areas of development for me as a leader.
Adam Olalde, Xtreme Xpeience

"The Management DX simulations helped me hone in on different skills I need to work on outside of my clinical knowledge and gave insight on ways to improve with our team. I started in the department I oversee as a frontline caregiver and now am in the director position."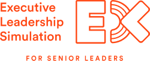 "For even the most senior leaders, their leadership simulations highlight the tenets of successful leadership and force reflection on the impact their actions have on the teams they lead. Our participants left energized with practical actions to take as leaders in our organization."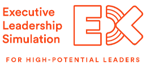 "Self-awareness is a game changer for any leader. Understanding who you are under pressure and how that impacts others can change the way you operate in any situation."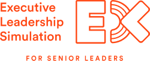 "Our executive team went through EDX as a pilot group. It was a great experience: highly engaging, fast paced, demanding...it mirrored real-life. I was amazed how difficult it is for us to give feedback, even at an executive level."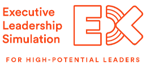 "Alex was an amazing coach. He provided the right level of direction, and redirection where necessary and engaged everyone into an immersive learning experience."
Plan For the Future of Your Culture
Reach out to the DX team today