How to Create Team Alignment in Your Workplace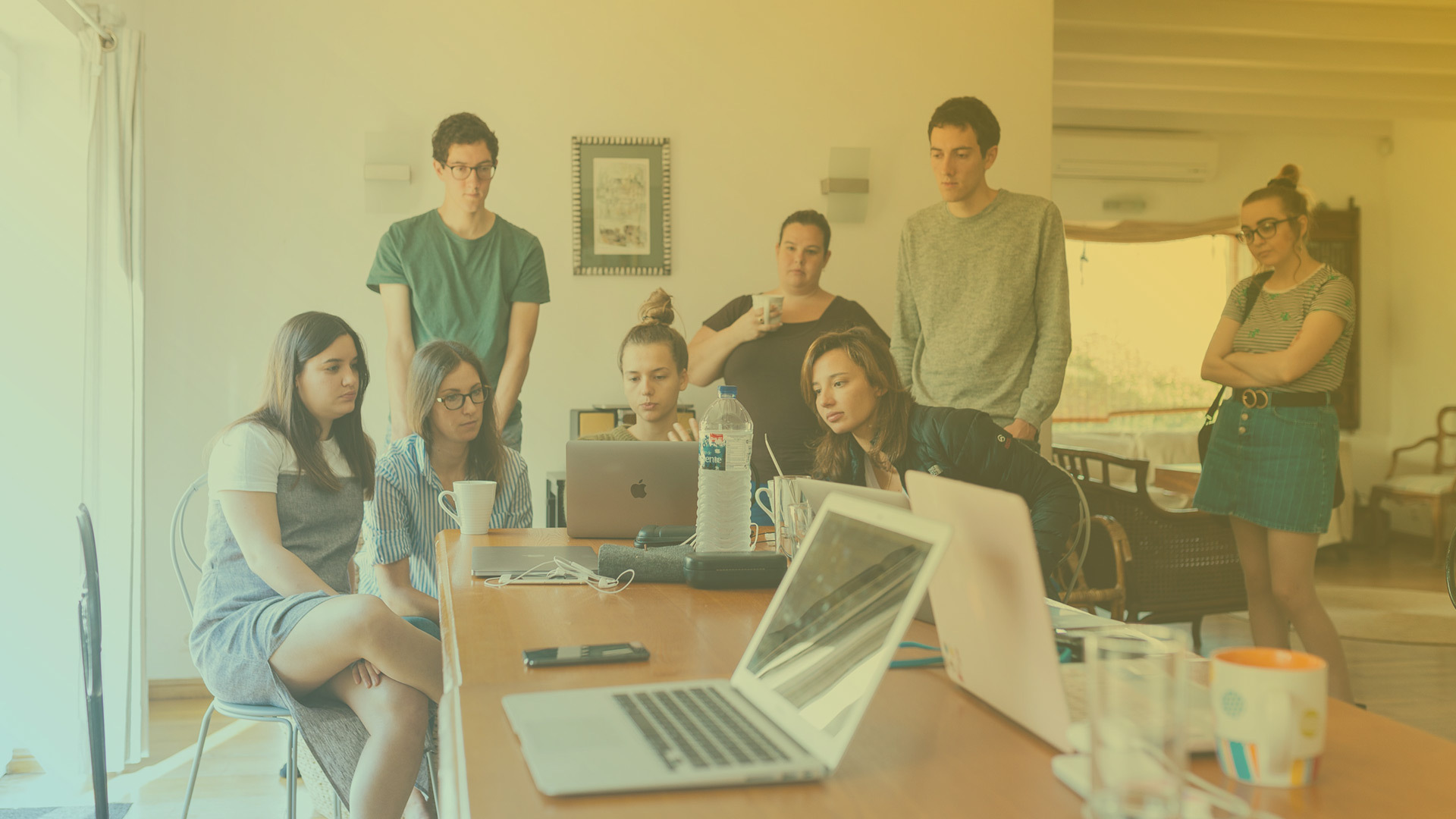 When a team works together, towards a set of common goals, they achieve far more collectively than they ever would individually. Seems obvious, right?
This is not, however, a simple case of clear briefing, good hiring, great inductions, and working together. In fact, creating an alignment shift may be the fundamental factor to make the biggest difference in performance in 2023 and beyond.
Clarity alignment is a key differentiator of how and why organizations outperform competitors. It's not just about the company vision, it's about the people who work there. What they do, and how they do it. It's about being on the same line of the same page, rather than completely different books! This way, there's certainty about what's expected at work without the anxiety of not knowing what to do and why we are doing it.
The culture and team of an organization can be leveraged as a powerful lead to attract talent. An aligned team and culture attracts talented people and motivates them to perform. It encourages, diversity, inclusivity and equity and a psychologically safe workplace. All are driven foremost by clarity. TED speaker, Simon Sinek, always discusses how, by having clarity, this enables great leaders to determine the 'WHY' of their organization.
Most importantly, it helps harness the talents of all the people working in your organization, inspiring loyalty, and helping them reach their full potential.
Let's Face It, We Spend a Lot of Time at Work
Think about your own workplace post-pandemic. There's a real "always-on" hustle about the way we must work. Perhaps it's a symptom of dealing with hybrid work environments, with the stresses of trying to maintain the status quo – or grow – in the face of a global recession and shifting markets.
Whatever the reason, a failure to focus on team alignment will inevitably affect performance, productivity, and well-being. At worst, it creates moral burnout, as people are asked to do things and to work in ways, with which they're increasingly uncomfortable.
Simply, if the company does not live by the same values that employees want and expect – this causes unrest, dissatisfaction, poor performance, and staff attrition.
In an age where the great reshuffle seems set to continue, can your company really afford to create situations for employees such as:
Feeling constantly tired.

Avoiding making important decisions.

Feeling fearful or anxious during the working day.

Unable to switch off, unwind or relax.

Avoiding work entirely.

Experiencing intrusive worries about work.

Constantly seeing worst-case scenarios.

Feeling disengaged in work or their day-to-day life.

Feeling ashamed or embarrassed by an event that's happened in the workplace.

Mental, emotional, and physical exhaustion?
Alignment is a powerful way to foster diversity, inclusion, and innovation. When you have alignment, these problems above start to fade away. However, this can only start when the company acknowledges the challenges and tackles them head-on.
The Outcome of Having an Aligned Culture
For many organizations' executive teams, culture is seen as a "soft topic" or an "HR issue". In fact, according to a Gartner survey from 2018, only 24% of employees say culture impacts the way they work. A miserly 31% of HR leaders believe their company's culture drives business performance.
The reality is very different.
Culture has become a key differentiator of how and why organizations outperform. This has ALWAYS been true – you only need to look at the meteoric success of global companies such as LEGO, Airbnb, Zappos, BMW, Adobe, Ella's Kitchen, United Airlines, or IKEA to see how important culture can be.
Post-pandemic, this is more important than ever. Organizations can leverage culture as a powerful leadership tool, across all functions and types of organization – they may just need a forward-thinking HR leader, or leadership team, to ensure this is high on the agenda.
The aformentioned 2018 Gartner study gives us pretty clear evidence as to why all leaders should take responsibility for workforce-alignment:
Culture is the most discussed talent issue on earnings calls, with mentions growing 12% annually since 2010.

Only 31% of leaders feel they know how to get their culture to perform.

Better alignment increases employee performance by up to 9%.
3 Steps to Creating Team Alignment
A successful organization needs not just the right processes in place, but a shared culture and vision, to be able to thrive. If your people are not living and breathing your values every day, maintaining success will be a challenge at best and at worst, simply unsustainable.
Here are three key steps to creating team alignment.
1. Set Clear Expectations
Make sure employees are clear on what is expected of them, as well as what they can expect from the company's managers and leaders. For example:
What outcomes are we trying to achieve?

What's in it for them?

How

will

the change

(

and any related training on team alignment

)

be relevant to their role

?

How long will it take?

Who is involved?

What commitment will they be required to make?
It's important that this process includes gathering input at every stage. It's vital everyone feels part of the journey and the organization feels inclusive by prioritizing diversity of thought.
2. Obtain Team's Commitment
Every person's needs are unique but most share similar expectations for training and change initiatives - they need to be valuable, respectful, and engaging. If it's not a shared goal, it's just your own goal. Initiatives that consistently meet these standards will have the best chance of creating satisfied employees.
Understand whether a shift is being made, or whether this is more a realignment to cultural values that exist already. Ensure first that the management and leadership team buys into this. They will need to live and breathe the culture for it to be replicable across the organization.
This alignment of energy and emotion is a powerful agent of change.
It guides people and keeps them on the path to future success.
Communicate this at every stage - consider how this becomes part of training, company-wide events, project evaluation, and definitions of success. Alignment is not easy!
3. Follow Up
A Harvard study found a shocking 93% of employees don't fully understand their company's business strategies and goals or how they're expected to help achieve them.
Alignment is the bridge—the key to fulfilling expectations, motivating teams, and meeting goals. Common pitfalls to doing this effectively include: assuming everyone is on the same page and getting things done properly, developing a plan and carelessly handing it off, or not making time to have a plan in the first place. Additionally, blaming others for not doing their part, defining roles and responsibilities poorly, and micromanaging.
DX's Alignment Shift program highlights these blind spots and demonstrates how using our three-step process (setting expectations, obtaining team commitment and follow up) will guide your team to align successfully.
From team meetings to 360s, informal water-cooler-chats, up to board and stakeholder meetings, it's vital to maintain momentum. Having a shared sense of purpose, and feeling part of a culture that values you, is not only empowering for employees, it can also be fun!
The more people enjoy their work, and feel part of something bigger than themselves, the more they become true advocates for your brand.
Only when your people are on the same journey can your culture be a catalyst for success. Learn more about how we teach leaders to align their teams on the same path.