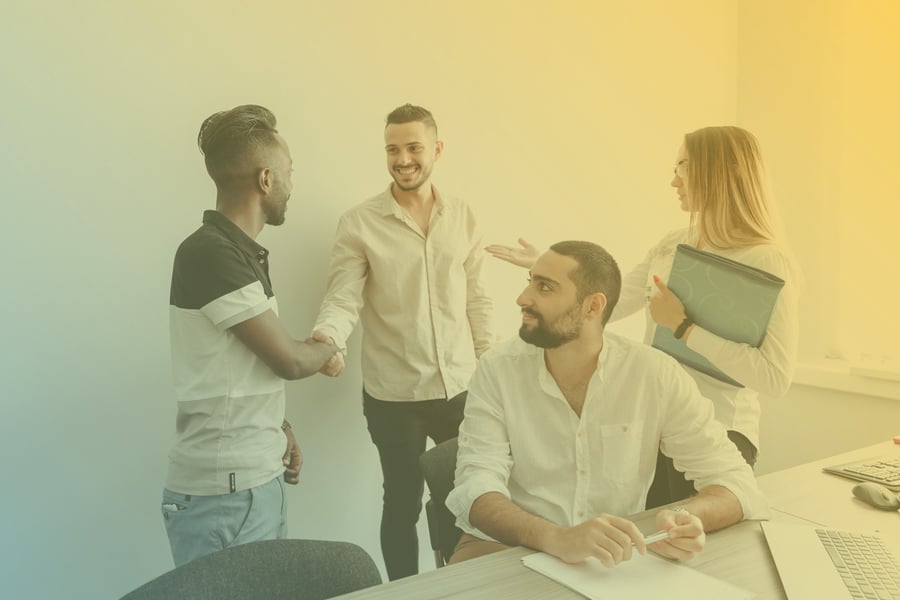 Let's Talk Leadership - Culture Eats Strategy
"Culture eats strategy for breakfast."
- Peter Drucker
Culture. Why is it so important? Because when you get it right you not only keep your best people, but you have your best people bring their best to work.
The right culture done right, creates a sense of belonging. It leads to psychological safety within teams.
To create this sense of belonging, your business needs leaders who lead with empathy. That means your business needs to value empathy.
At DX Learning, we help clients keep the good ones by training their leaders to lead with a people-first mindset. This creates a positive culture.
Keep reading to find out how we do it.
It's Time to CARE
Firstly, leaders must CARE.
CARE for your people, and they will CARE back.
We have developed the CARE model. CARE is The Four Essentials of Psychological Safety to Inspire High Performing Team. Clarity, Autonomy, Relationships and Equity®. It is designed to shift the mindset for how leaders need to think and act. To put their people first, lead with empathy, create inclusiveness and provide a feeling of equity. If this is demonstrated consistently and effectively, it creates a sense of belonging for everyone.
We inspire leaders to "Treat others how THEY would want to be treated, not how YOU would want to be treated".
How? We help people change from the selfish mentality (we are all hard wired due to the brain's primary purpose to keep YOU alive), to a selfless mentality where you work hard in keeping OTHERS alive.
By changing this mindset, you are already moving towards a more empathetic approach.
People NEED to feel valued as a human, and if they are, they are more likely to stay and play.
If your people are leaving or are disengaged, it's most likely because they aren't experiencing the above. As humans we need to feel valued. 15,000 years ago, if our skills were not valued, we were not needed on the tribe, and that meant we might be kicked out. It meant death. People need to know they are valued. It's a survival instinct that is hard wired into us all.
At DX Learning we have developed over 30,000 people in 200 companies over the last seven years, and one common issue we have seen throughout companies is that results take priority over humans, nearly always.
When a company is all about results, their people come second. When people come second, they eventually get sick and tired of experiencing stress and burnout. Then, one day they leave.
It's okay to get your people to work hard, and it's okay to have grit, but you must counteract that with people-first leadership, an empathetic, and inclusive approach.
We help companies embed those people-first behaviors.
We worked with Dober, and embedded CARE principles into their culture with great results.
"I felt like the CARE model provided a simple and well-researched framework that aligned our thinking as a team on what human-centric leadership looks like."
- Angela Howard, Dober
Client Success Stories
Dober: Preventing Issues Surrounding Turnover
Since Dober is a chemicals company, we were working with incredibly smart people, with extremely high IQs.
IQ vs. EQ Defined
An intelligence quotient (IQ) is a total score derived from a set of standardized tests or subtests designed to assess human intelligence.
An emotional quotient (EQ or EI) is the capability of individuals to practice emotion recognition in identifying their emotions and the emotions of others.
It has been proven by many scientific studies that those with very high IQs are more than likely to have a lower EQ. Those with lower EQs are more than likely to have less empathy and have less empathetic conversations.
According to Positive Psychology, low EQ levels can affect these mechanisms:
Less understanding of one's own emotions

Less understanding of the emotions of others

Less effective communication of ideas and emotions to others

Inappropriate communication-related behavior, such as outbursts of emotion, oversharing or failing to communicate important information
Pearson & Porath constructed a study with thousands of managers and employees. They found that 12% of those managers and employees had resigned purely because of experienced low EQ behavior.


"I've learned that people will forget what you said, people will forget what you did, but people will never forget how you made them feel."
- Maya Angelou

Initially, we started with the CARE program for Dober, Clarity, Autonomy, Relationships and Equity®.

Typically CARE unearths an organization's cultural blind spots. In the case of a at Regeneron, feedback was their Achilles heel.
We needed to help their people start talking to one another candidly. To have better conversations, and to improve the process of giving and receiving constructive feedback.
The Feedback Shift (TFS) is an effective leadership training experience on exactly that. TFS helps create a culture of continuous improvement by flipping the script on how your people view feedback at all levels of your organization.
TFS is part of the CARE model, a proprietary cultural diagnostic tool designed to help you map simple behavioral leadership improvements your organization needs to build psychological safety.
The feedback we received from TFS participants from Regeneron was awesome.
One person said,


"For the first time ever, I received positive feedback from my boss. It's great to know I am valued as a human being."
Can you imagine working for someone and no one tells you what they value in you?
Have you ever experienced this?
Feedback is a gift. Use it.
68% of employees who receive accurate and consistent feedback feel fulfilled in their jobs. (Clutch)
All of this goes back to the sense of belonging. Quite simply people are leaving because they want to be valued as a human being. People want empathy.
A lack of empathy and autonomy can destroy psychological safety and lead to retention issues. For all companies and leaders, it is imperative that empathy is kept top of mind when looking after your people.
It matters.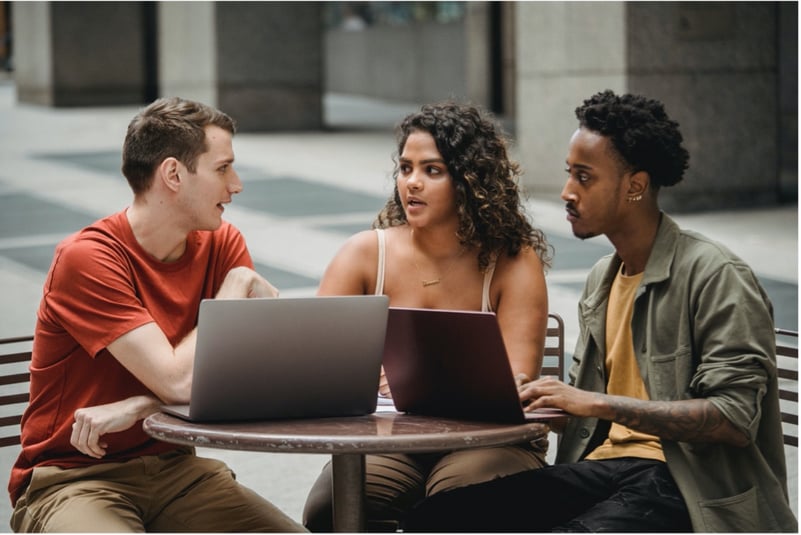 SYSMEX: EDX For High-Potential Leaders
Another client story of ours is Sysmex. We provided Sysmex with a high potential program over nine months that included CARE, TFS, and TES (The Empowerment shift), along with assessments, coaching and reinforcement.
We executed for fourteen of their high potential employees.
Since then…
Only one person has left.
That's less than 10% on this team of 14 highly sought-after leaders.
Because of their experience in the program, their leaders felt valued. This is because they had a leadership development program designed to focus on their development and push their boundaries.
In a study by Monster, 45% said they would be more likely to stay at their current jobs if they were offered more training.
and
29% would call it quits if there weren't any growth opportunities.
To keep your good ones, you must put time, energy, and resource into their personal skills and development so that they feel valued.
If they're just working day in and day out, and not experiencing growth opportunities, it's a problem.
Why? Because if they're good, they want to be developed. They want to progress. They want to see growth, and they want to see recognition and results within that.
Why show only high potentials and not have it for everyone? Everyone is a leader after all.
If your company doesn't provide development opportunities for your people, they will find somewhere else that will.
How do you feel about this? If this gets you thinking, our DX Learning high potential programs are key.
This is what we do for our clients, and why we do it. We take that off your plate and we get results for you.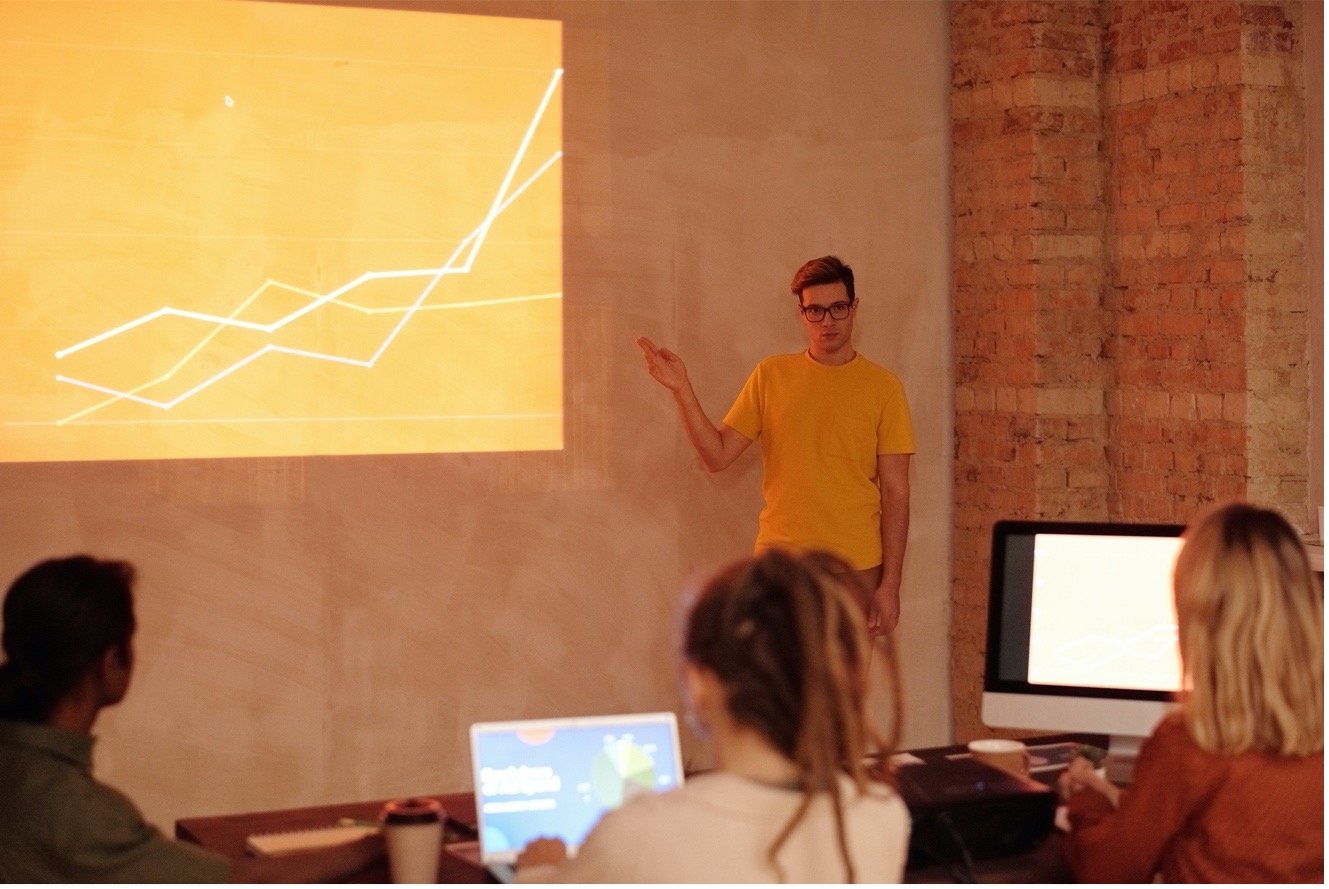 Company Culture or Turnover: What's More Important?
Self-awareness.
Even though we have been talking about self-awareness for 20 years or so now, the main shift we see in all our clients, is…
"I didn't know what I didn't know."
The thing is you can't change what you don't know needs to change.
"95% of us think that were self-aware but only 10-15% of us truly are."
- Tasha Eurich
The key question is, if you don't know what to change, then how can you change?
At DX Learning, we help at both the macro and micro-level. We help people know what needs to be changed by taking their blinders off. We uncover bad habits, leadership blind spots, and create self-awareness that leads to rapid positive improvement.
Our goal is to help companies diagnose what's holding them back and help leaders diagnose what's holding them back. We all have something because there is no perfect culture, nor perfect leader.
By doing this, you can create the right culture.
Are you interested in wiping out bad leadership?

We offer the hands-on tools and support to create workplaces worth working for.
Get in touch with us today to start your journey to building an inclusive and psychologically safe workplace for you and all your people. We look forward to talking with you.