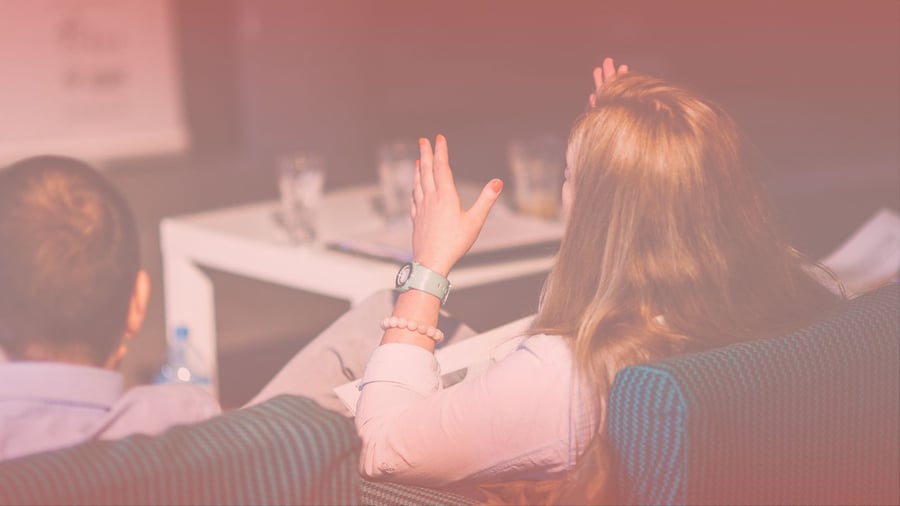 Leadership Training in Chicago - Top 5 Companies
Another perk about living here: companies are spoiled for choice when it comes to leadership training in Chicago. But more than a fairy godmother with a magic wand, you want Chicago leadership programs that transform your culture and people for good, not just for one day.
The Importance of Leadership Training
72% believe leadership training programs have become a more strategic function in their organization, and 87% said they have helped their organization adapt to change (LinkedIn). However, 63% of millennials feel they aren't being fully developed as leaders by their employers (Deloitte).
Good leadership training in Chicago will impact everyone. Leaders will obtain the skills to coach and influence employees, and adopt a growth mindset to inspire more innovative and creative thinking. It will also help every person to clearly understand their role and how to improve their skills.
There are some things in life that require a little coaching from an expert. You wouldn't attempt a black ski run without guidance from a pro. Or try your hand at pottery unguided and expect to create a masterpiece. Management training in Chicago is a delicate process and a maze of potential wrong turns.
When you invest in leadership training in Chicago, you benefit from local expertise, and cutting-edge leadership training techniques to maximize learning, as well as their objectivity as an outsider to the business.
Criteria for Choosing a Leadership Training Company
Your perfect missing puzzle piece will depend on your organization's exact needs, but Chicago leadership programs and leadership seminars in Chicago should always:
1) Have a Proven Track Record of Success
One with decades of industry experience, that comes highly recommended by people who feel transformed long after the session ends. Look past website claims, ask for references, and find out: Were these Chicago management courses worth the time and money? Have they seen a positive impact in leaders' ability to develop themselves and others?
2) Offer Customized Training Programs
No two organizations are exactly alike, so a big red flag is rehashing old cookie-cutter programs. Content must be new and tailored to your challenges. Chicago management courses must offer blended and experiential learning for all levels of leadership, using leadership simulations and specific techniques that resonate with your workforces.
3) View Leadership Training as a Journey, Not a Quick Fix
The best Chicago leadership programs understand that leadership training is a life-long process. They will help you set strategic leadership training plans, with clear individual and organizational goals. They will demonstrate commitment to your journey and offer ongoing support in reaching and measuring those goals, so you don't get lost down the line.
4) Measure Effectiveness and Value Feedback
Being the best at leadership training in Chicago is a bold claim if they can't provide the figures that prove it. Do they use a pre-assessment tool? What are the key performance indicators they focus on during the leadership training? How do they measure effectiveness 6 or 12 months down the line?
Feedback is critical for the leaders in training, but also for the Chicago leadership program, so everyone can learn from mistakes, what their strengths are, and the elements that could do with some improvement, for even better results next time.
5) Provide Leaders with Accountability
They should set clear expectations with participants. Leadership training is designed to empower and inspire, but this is a journey for the leaders to own themselves, so they should meet regularly with their seniors to review and master that journey.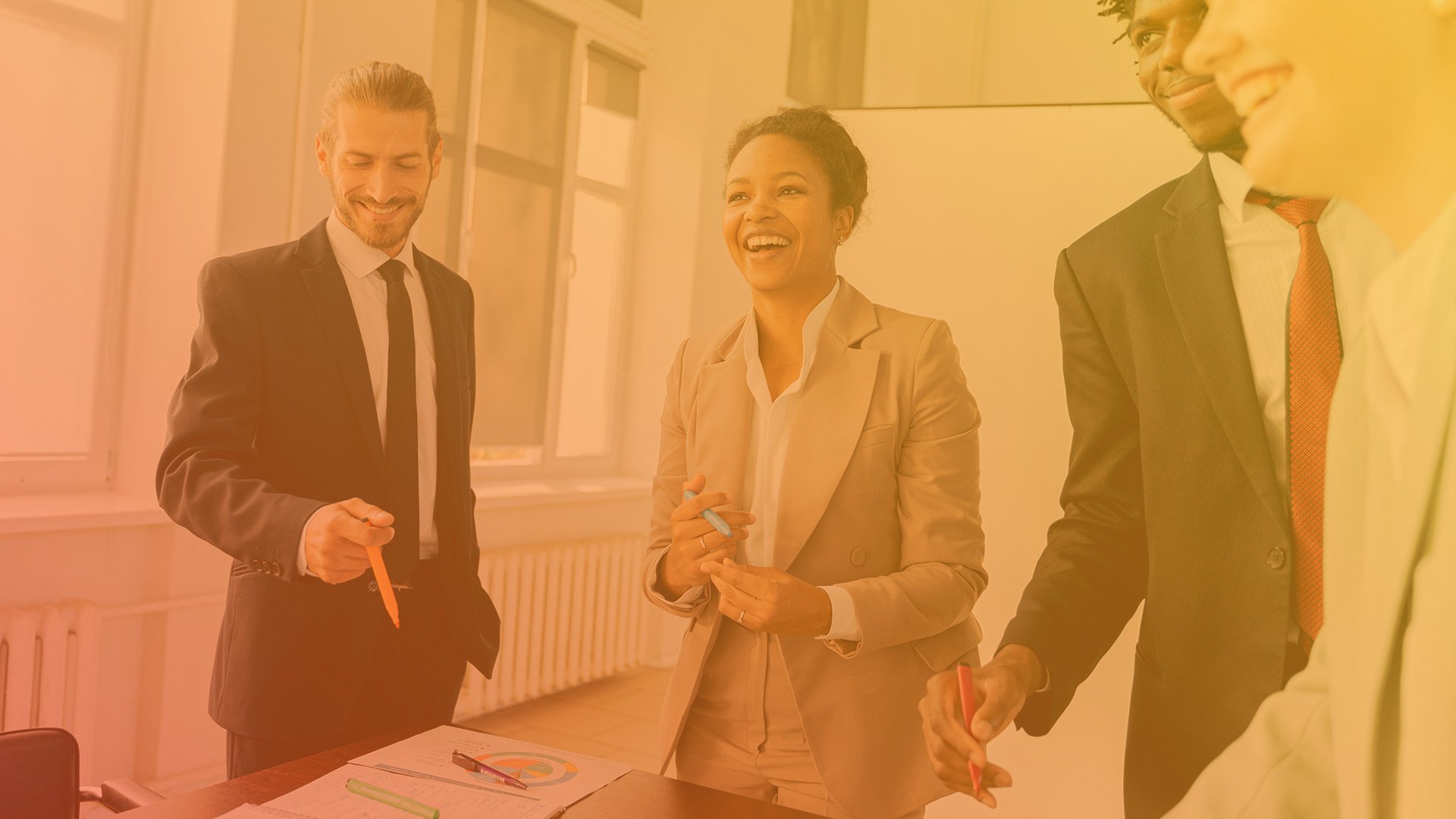 Top 5 Companies for Leadership Training in Chicago
Its inclusive 8-month training program provides women with executive coaching in Chicago to run for elected office at all levels in Illinois, to advance progressive, Democratic ideals. Sessions focus on building skills in communications strategy, advanced fundraising techniques, and more, with extensive opportunities for networking and learning directly from industry leaders and experts.
220 partners with workforce development and out-of-school-time organizations to offer proven, personalized courses, tools and customized live coaching that helps young people become leaders, creators, and entrepreneurs. Covering resume and interview, personal finance, entrepreneurship, and leadership, it teaches the mindset and skills needed to prepare for the challenges of the 21st Century.
Its unique approach to content and learning includes an instructor-led lesson plan option (synchronous learning) and a student online option (asynchronous learning), so your people can learn in the way that suits them best.
Research-based methodology is backed by credible findings in neuroscience, positive psychology, education, behavioral economics, and more, to focus on reinventing leaders with in-depth social and emotional intelligence. Organizations learn and grow together, studying human potential theory, existentialism, neuroscience and more, via courses ranging from Soft Addictions Group, Vision in Action, to Cognitive Restructuring.
You can even earn a graduate degree in Transformational Leadership and Coaching, or a certificate in Social or Emotional Intelligence at Wright Graduate University.
They specialize in soft skills, to create fun, high-energy corporate cultures and develop leaders from within. Custom days of development are designed to create a behavior change, with interactive, experiential-learning based team building workshops in Chicago focused on improving communication and listening, critical thinking, identifying strengths, resolving conflicts, building trust and an inclusive culture, and more.
All our programs are designed to inspire self-improvement and prepare today's leaders for the demands of tomorrow. Leaders show up, get it wrong, get coached and learn how to do the right thing next time, re-wiring bad habits into effective people-first habits, to change them for the better and help them go the extra mile.
Our hands-on leadership training programs teach the soft skills required to build psychologically safe and inclusive cultures and wipe out bad leadership. Through our six-step methodology to accelerated behavior change, leaders learn to feel confident in their day-to-day challenges – and in leading others with clarity, autonomy, healthy relationships and equity, based on emotional intelligence and people-first skills.
Locally, we work with the likes of Fairlife, Madison Industries, United, Shure, CDW, Culligan, Jessup, Discover, Network Connex, Plexus, Sysmex, Zurich, and many more.
Management training in Chicago can inspire a 25% increase in learning, 20% in overall job performance, a 28% increase in leadership behaviors and an 8% climb in subordinate performance (Lacerenza, et. al.). However, choosing the wrong leadership training in Chicago can be costly and result in ineffective leaders unable to steer your organization to success.
Chicago leadership programs need to align with your company's goals, objectives, and values. If you're looking for guidance in getting it right, get in touch. We're always happy to talk.