Overcoming Leadership Challenges
The past few years have brought unprecedented changes. As we enter 2021, leadership teams face more pressure than ever before. So, what are the lessons leaders need to learn?
[Article first published March 2020, updated Jan 2021 and June 2022]
Leadership in times of challenge is hard. In times of crisis, uncertainty leads to fear and fear leads to short-term decisions that have long-term consequences. When we are stressed, our amygdala triggers the fight-or-flight response and reduces our prefrontal cognitive abilities to slow down, think logically, and make smart, informed decisions.
Leaders need to stay focused, people-focused.
Around the world, cities screeched to a halt in early 2020. Since then, it's been stop, start, turn around and come back again. Countries such as Taiwan are operating much as normal. Vaccination programs are moving ahead across much of the globe, with the US taking great steps to defeating the virus, with the support of the new administration.
Yet most of us are still working remotely. With kids and pets on the webcams during work calls, travel canceled, and conferences postponed or moved online.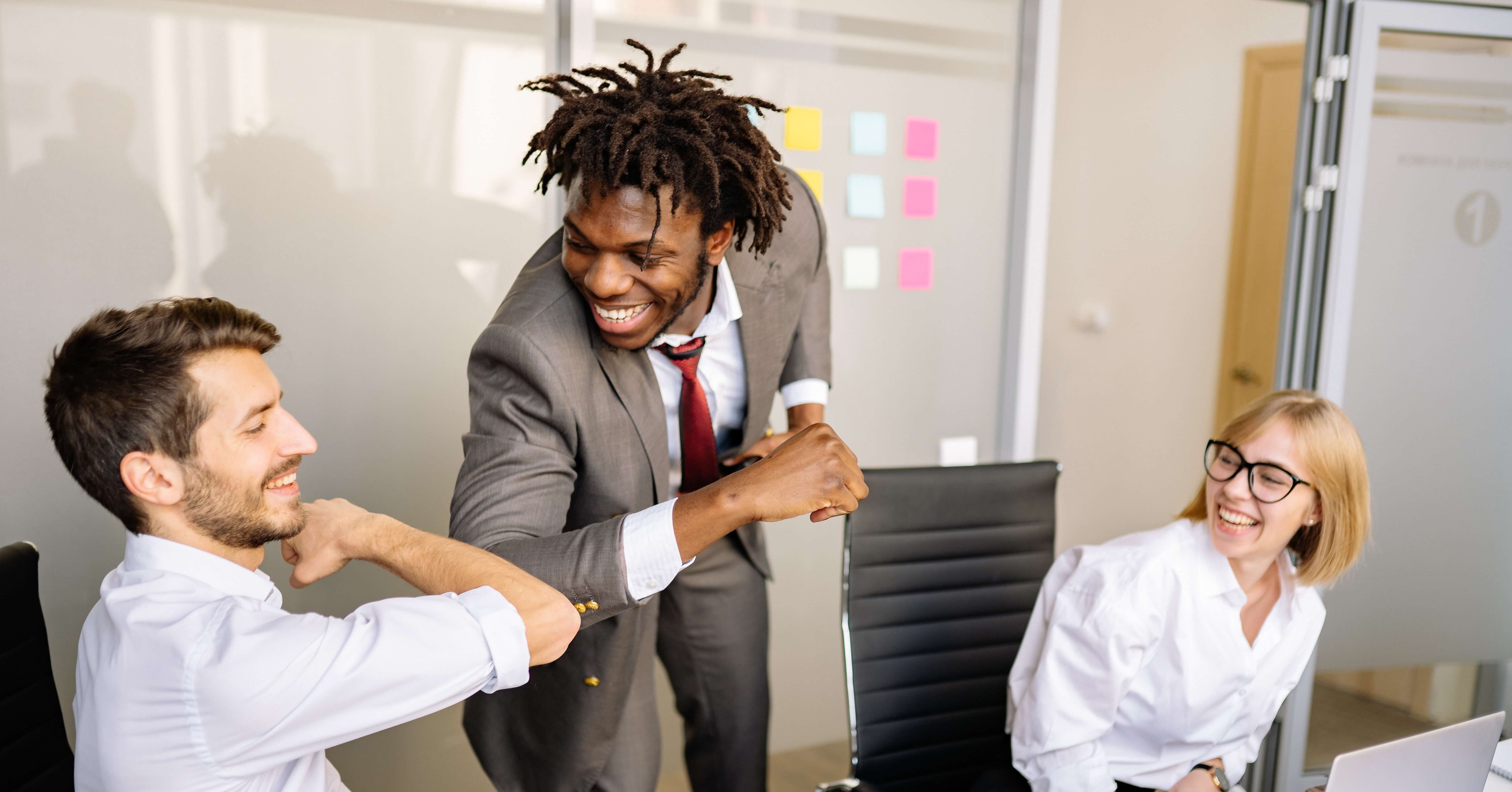 A new type of future requires better leadership than ever before
It's truly remarkable how, as human beings, everyone has adapted to the new world. It's certain that many of the changes will stick around - not just for the next 12 months, but for the foreseeable future.
Flexible working, better use of technology, streamlined teams, virtual water coolers and parent support groups are undoubtedly here to stay.
Yet the reality of in overcoming leadership challenges and supporting teams for is more harsh. With many companies racking up debt, workers furloughed or laid off, businesses need to achieve more, for less. As a leader, the pressure to perform is greater than ever. Yet with teams dispersed and many parents home-schooling, is it really fair to hold people to account for non-delivery of agreed goals and targets? And how do you truly know the state of a team member's mental health?
Complication and stress, and the importance of psychological safety
Perhaps you have a higher risk of complications. Your organization will also be continuing to take necessary precautions to reduce the spread of the virus. Physical safety is of the utmost importance during this time, however, we want you to remember psychological safety is equally important.
As individuals, we can take necessary physical precautions as well as work to manage our stress. But as leaders, how are you ensuring your teams are psychologically safe as they transition into being more remote?
How do you continue to build relationships and maintain strong clarity with your employees virtually?
How do you act in ways in which they feel encouraged to speak up about the little things and the big things?
Lessons for overcoming leadership challenges in 2022 and beyond
According to an article in the Harvard Business Review on lessons for leaders with their recovery plans, "employees will need to adopt new ways of working, but they won't be able to do so unless they have clear, consistent information and overall direction." Providing clarity is already difficult when we are not in times of stress and our teams are at our fingertips. Now, in our present state, the need for clarity is non-negotiable.
Leadership is leadership and you still need to care for your people. In fact, you need to double down on how you care:
Clarity
You must be as clear as you can. Reduce uncertainty, as uncertainty leads to fear. Don't be blinded by the illusion of agreement.

Autonomy
It's so important to involve your team in tough decisions. Ask way more questions than you typically do. Ignore your brain's desire to control everything.

Relationships
People want to be part of a tribe. They yearn to be valued. Now is the time to work hard on reassuring your people that they are in your tribe and valued.

Equity
Your time is precious, and ensuring those who need your time get it, is a must. It's impossible to equally distribute your resources and energy.
That's how to C.A.R.E.™ for your people. In caring for your people in this way you will improve the psychological safety of your teams. The safer they feel, the more resilient, the more creative, the more engaged your people will be. In times of stress, as a leader, your innate desire is to control rather than give autonomy.
In times of crisis, teams need even more psychological safety in order to give leaders candid feedback, openly admit mistakes, and learn from each other to overcome short term challenges like we have now.
Great leaders hit the ground running
Now is the time for leaders to start developing and strengthening the psychological safety in your teams so that you hit the ground running as a united front once the present uncertainty we're all navigating blows over. Now is the time to get people to speak up about how to get through these challenging times. Leaders don't have all the answers, but their teams do. Once a team feels cared for, they are more willing to unleash their thoughts to enable growth and development.
Leadership is an art.
It's a deliberate choice we make to positively influence those around us. It's a belief and mindset that "I am here for my team", not the other way around. We all have the choice to be a leader. We all have to ability to be great. It's whether we choose to or not.
During this time, DX is here for you. We are here to support you and your teams in navigating the stress and uncertainty brought about by current events and work toward deliberately creating more psychological safety within your teams, companies, and communities.
We are offering C.A.R.E.™ product demos, value mapping sessions, and keynotes. Book a meeting with Alex today to find out more, or watch one of our short leadership videos for tips and tricks to help you overcome leadership challenges in times of change.
Leadership is still leadership
As we continue our efforts to make the workplace more human, we encourage leaders to lean into stretching their interpersonal habits.
Leadership is still leadership even when it's being forced into the virtual world and often times it is the most vital part of survival. Please continue to let us know how your teams and companies are doing during this time and ways we can support you.
We will continue to announce and include additional offerings throughout the year to make sure we continue providing learning opportunities in strengthening the organizational health of your teams and companies.
Stay healthy, friends, and thank you for supporting us as we work hard to support you.
And our final question is, do you CARE?