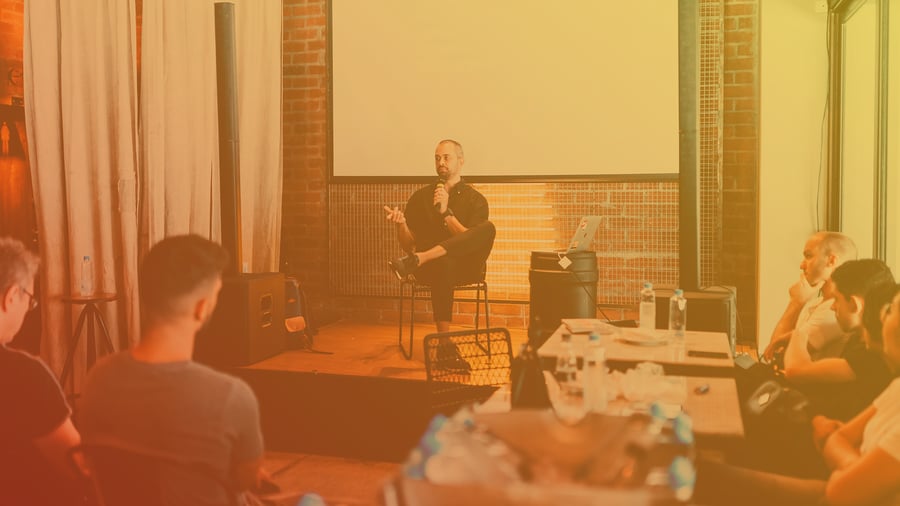 Why Leadership Events are Essential for Professional Growth
"The function of leadership is produce more leaders, not more followers." – Ralph Nader
It doesn't matter which rung on the ladder you've reached, when it comes to leadership, there's always more to learn.
Sure, there are a myriad of videos, books, white papers and podcasts on how to improve your leadership skills, but nothing beats the feeling, and impact, of getting away from your proverbial desk to attend leadership events.
Too often overlooked by organizations since COVID-19, leadership events that bring together experienced keynote speakers from different industries and geographies can serve as a powerful catalyst to inspire both professional and company growth.
The Impact of Leadership Events on Professional Development
Building a Professional Network
As well as connecting with the keynote speaker, networking with other attendees at leadership events can result in new relationships, opportunities, and horizons fruitful for everyone involved.
The best leadership training conferences schedule networking events where leaders can unwind, put freshly improved soft skills to practice, and talk with other experts to get creative juices flowing. It also gives leaders a much-needed break. A chance to slow down, to think and re-think, with a dose of empathy knowing other peers are in similar positions with similar problems. A burned out leader, will have a burned-out team.
Learning New Leadership Skills
"Education is the most powerful weapon which you can use to change the world." – Nelson Mandela
Only 48% of employees view their company's leadership as "high quality." (Zippia). The patterns of day-to-day of leadership can feel monotonous and make it hard to see the wood for the trees sometimes. Leadership training conferences can spark inspiration and re-energize your leaders and help them adapt to the demands of the ever changing demands of the modern worker.
Keynote speakers will share personal experiences that your leaders will relate to and that push them out of their comfort zone. They will dive deep on topics you may never even have heard of, how they connect to your cultural aspirations, and impart the knowledge and tools to grow and tackle your most urgent leadership and organizational challenges.
Staying Informed About Industry Trends
Keynote speakers really know their stuff. Leadership events provide your leaders with an opportunity for enlightenment, through the latest industry trends, insights, techniques, and even unpublished data – from thought leaders who may become their biggest inspiration and give them a competitive edge in this new age.
How Keynote Speakers Inspire and Guide Leadership Growth
The Power of a Motivational Message
How can you expect to inspire others when you feel uninspired yourself? When leaders feel like they're going through the motions, a break from routine in the form of leadership courses and an engaging keynote speaker can help get them back on track.
The best keynote speakers will instil an infectious 'can-do' attitude in audiences. They will help leaders recognize and value their strengths, strive to be - and do - better, and motivate themselves and their employees to achieve goals. Keynote speakers, like our founder and CEO, Alex Draper, have people leaving leadership courses with a fresh outlook, excited to get back into work the next day to put their new mentality into practice with themselves and their teams.
Real-World Experiences and Lessons from Keynote Speakers
A powerful and emotive story can really bring a problem to life and set a character arc into motion. Sometimes hearing familiar issues in a new way can highlight where we're going wrong.
The most inspirational keynote speakers share lessons and case studies from their own careers that pack a punch and teach people valuable skills to take on board in their own journey – to ensure a happy ending to every leadership tale. Nothing more powerful than a relatable story. Nothing more draining than listening to someone who has no empathy for where you are.
Keynote Speakers as Role Models for Leadership Growth
While 83% of organizations believe it's important to develop leaders at every level of the company, only 5% of businesses actually do (Zippia).
Every leader – however talented and capable – will inevitably hit roadblocks and have bad experiences. The important part is learning how to overcome them. Leadership keynote events can be a great tool for that learning curve.
Leadership keynote events provide refreshing and unbiased insight, and clear messages that leaders can immediately turn into action. They challenge leaders to think outside the box and take them on a transformative adventure that refocuses their minds on growth.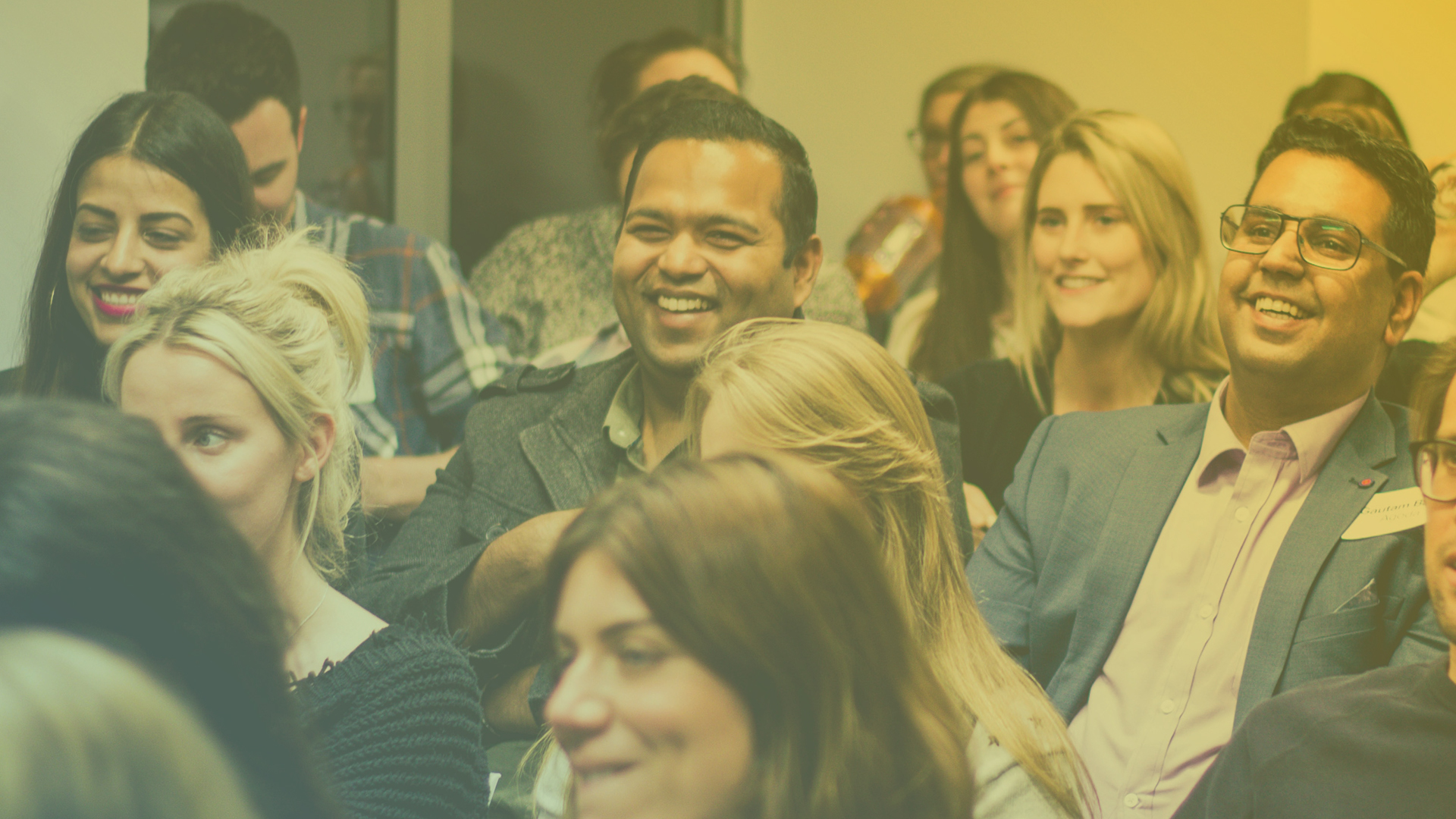 Attending Leadership Events: The Benefits for Your Career and Your Company
Enhancing Personal Leadership Capacities
Without self-awareness, leaders are destined to fail. Self-reflection is often a key element of leadership conferences and keynote speakers' content, helping leaders enhance capabilities and nurture their teams.
Great keynote speakers encourage audience participation, get them to talk and learn versus death by powerpoint, and by listening to and sharing ideas at a leadership conference, leaders can get immediate feedback, hone their skills, and demonstrate meaningful progress in just days.
Fostering a Collaborative Company Culture
Having good intentions just doesn't cut it.
Leadership conferences can teach leaders specific skills to break down complications and communication silos. At these leadership events, they'll learn how to listen, understand, and act upon employees' needs and concerns, to create a thriving culture founded on collaboration, trust, and innovation.
Accelerating Company Growth Through Skilled Leadership
For every year a company delays leadership development, it costs 7% of their total annual sales (Zippia).
When people feel you're invested in their development and future, they will feel more loyal to your organization. 73% of employees said they'd stay at their company if there were more skill-building opportunities (LinkedIn).
However, change can be a challenge. So, it's important to invest in education that is inspiring, fun, easily digestible. Entertaining and informative keynote speakers or leadership conferences that offer key insights for business growth and collaboration, and get leaders' synapses firing is just the way to do it.
Effective leadership events can align leaders and employees across the whole organization, powering momentum through a renewed sense of understanding and confidence.
Alex's Expert Journey in Leading Leadership Events and Keynotes
"You don't learn to walk by following rules. You learn by doing and falling over." – Richard Branson
Keynote speaker, Alex, sparks a human connection with audiences by balancing immersive self-discovery techniques with the very latest research into how the human brain learns and works, all grounded in our Six Step Methodology for rapid behavior change.
Every presentation and interactive session are carefully designed to align leaders and create lasting habits that they will take with them outside of the classroom and into their daily lives.
What better way to show your leaders you care and that your heart is in their development than providing them with a life-changing leadership event? Get in touch to book Alex Draper as your next keynote speaker or to discover leadership events where you can next see him work his magic.