Finding the Best Leadership Keynote Speaker in Chicago
Finding the Right Leadership & Culture Keynote Speaker
You can hear the rousing applause and see the standing ovation now. But making that a reality takes careful preparation, and the right keynote speaker.
People are beginning to realize that a leadership keynote speaker can make or break the success of your leadership event – from excuses as to why they can't - or don't - come, to what people remember a year down the line – and that there's more to finding a keynote speaker than first meets the eye.
Your keynote speaker needs to set the tone, engage people around the goal of the event, and provide valuable insights that motivate and educate attendees better, do better and have an impact back with their team.
Your leadership keynote speaker will be your representative, so your reputation is on the line as well as theirs, and it takes audiences a mere 27 seconds to form a first impression (Dollar Shave Club).
Finding a keynote speaker is a delicate process but choosing the right one is crucial. The last thing you want is a Fyre Fest situation or people talking behind your back as to how boring it was.
These are the sort of reviews you do want:
"Amazing, high engagement and full of great information!"
"Makes it seem like they're having a one-on-one conversation with just you."
"Very interactive, loved the transparency and vulnerability of the presenter. Entertaining as well!"
"A dynamic speaker with an incredible ability to deliver thought-provoking content in a kind, humorous, and radically candid way."
Those particular reviews are about Chicago keynote speaker and CEO and Founder of DX Learning, Alex Draper. Alex founded DX Learning with the mission of wiping out bad leadership. He's a leading force in disrupting the leadership training industry with science-based methodologies, to drive leadership self-awareness, emotional intelligence, inclusivity, and psychological safety that solve most of your organizational challenges.
Alex's leadership keynote speaking and conference experience include ATD, BCEN, TMSA, TICE, Consero, SHRM, CPHR, HRMAC, and UKG, among others.
He has been a leadership keynote speaker for corporations like Discover Financial, DSM, Eaton Corporation, Highmark Health, Madison Industries, Fullscript, McCormick, The Oncology Institute, Sysmex, and his available Keynote Programs include:
The Culture of Candor
Unlocking the Collaborative Potential of Your Team
Culture is A Mirror of Leadership
Psychological Safety: The Most Important Factor in Determining Team Effectiveness
Driving DEIB Through Inclusive Leadership
The Science of Leadership.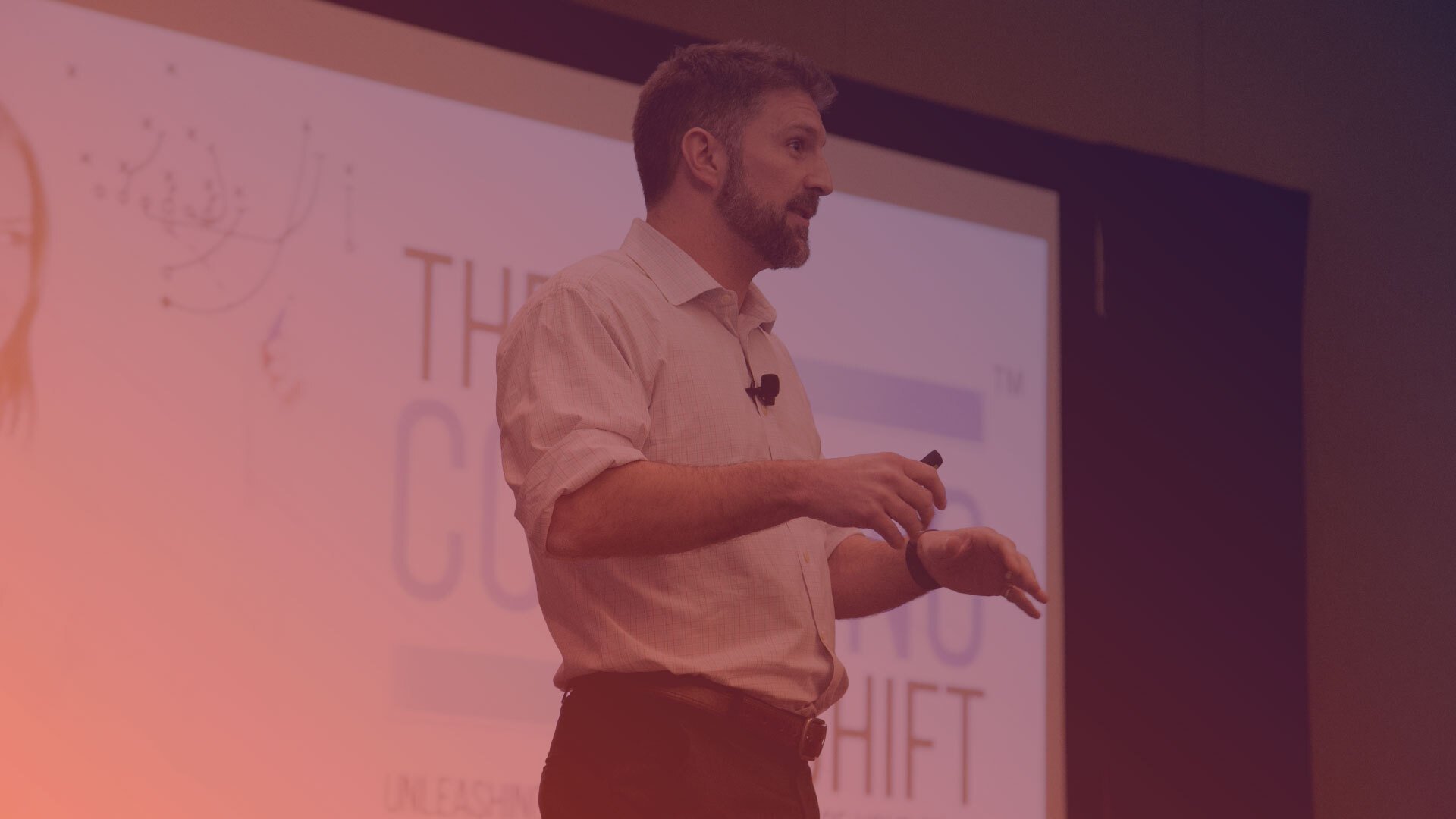 Factors to Consider When Selecting a Keynote Speaker
79% of people agree that "most presentations are boring." (Prezi). Just because someone is a long-time contact or a great orator, it doesn't mean they're the right fit for your event and audience. There are multiple factors to consider when selecting a keynote speaker:
Expertise
Do some intensive homework around their subject matter expertise and industry experience. Look at their speaking profiles, and the topics they're involved with.
Have you or someone you know seen them speak before? What value did they add to previous events? Will they actively engage with your online community, use your hashtags, and create mutual benefit leading up to the event?
Other tell-tale signs of a great keynote speaker:
Do they already have prepared keynote speeches around your topic? Do they ask questions that demonstrate passion for your event and the outcome? And answer your questions thoughtfully and eloquently?
Reputation
When choosing a leadership keynote speaker, you want their values to align with yours, and for them to clearly convey those to your audience.
You also need to make sure people in the industry know who they are. How do past audiences feel about their keynote speaking? Do testimonials match up to Alex's? If they have written and published materials, do they hold up?
See how they come across through quotes and articles in industry publications. Find out if they are actually liked and respected. After all, who wants to spend months communicating with a meanie, let alone buy a ticket to watch them on stage?
Are they connected to any associations, organizations, or influencers in your industry? What is their social following like? Look to see if those profiles are professional and if they're actively engaged on them.
Presentation Style
Starting a fire in the hearts and minds of every person looking at the stage takes a different kind of expertise. Your leadership keynote speaker needs to inspire and excite people, spark new thinking, and drive people to action – and it can take as little as five seconds for the audience to determine whether a speaker is charismatic or not (University of Toronto).
You don't want any surprises on the day. You need to know what they will bring to the table in terms of presentation style. Every leadership keynote speaker has their own unique style, and regulars in the speaking circuit will have a list of upcoming speaking engagements.
Buy a ticket, take a notebook, and work out what you love and dislike like about their style. While watching, consider these statistics:
Research shows that people are 22 times more likely to remember a fact when it's been told in the form of a story (Jerome Bruner), and a lack of audience participation sees engagement drop by 14% (Salescrunch).
Lastly, don't fall into the trap of choosing a keynote speaker who always runs overtime. You don't want to be stood on the side-lines, biting your nails, watching your meticulously-planned schedule go to pot and seeing that first yawn from the audience.
Availability
Making sure you have everything organized before you go about selecting a keynote speaker will mean you can provide exact dates to candidates – and avoid the nightmare situation of falling in love with a speaker only to find out they're not free when you need them!
Gauging a Speaker's Fit for Your Event
After narrowing down a list of potential leadership keynote speakers in Chicago:
Conduct a Pre-event Consultation
If you can't meet in person for a coffee, have that coffee in a virtual space where you can ask the essential questions and get to know them better. Often, you know you've found your perfect leadership keynote speaker 10 minutes in.
If you already have your heart set on Alex, get in touch to book a consultation.
Consider Logistics
If your event is taking place in and around Chicago, you really want an available, Chicago keynote speaker. You won't have to worry about covering the cost of flights or worry about flight delays the day before.
Booking an excellent keynote speaker is an investment that will pay off. Check out some of Alex's prepared Keynote Programs to find out how our Chicago-based Founder & CEO can spice up your conference, team meeting or town hall meeting. Or get in touch to talk to Alex about designing a custom keynote just for you.