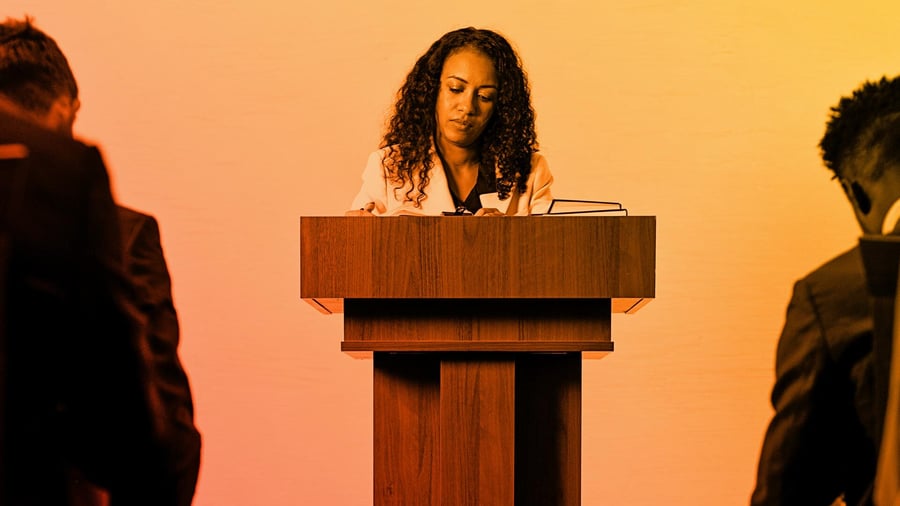 Best Leadership Keynote Speakers in Chicago
60% of new managers fail within the first 24 months in their new role (CEB Global). Take a moment to let that sink in.
Inviting an effective and inspiring leadership speaker is more than just an opportunity for a LinkedIn post; it's more than an afternoon away from the office and much more than just a speech.
It's an opportunity to gather your leaders around a powerful catalyst that will light a fire in their hearts to become greater and turbocharge your organization through immediate impacts of improved engagement levels literally overnight.
Why Choose a Leadership Keynote Speaker?
A leadership speaker can open leaders' eyes and minds to the very latest industry trends, leadership techniques, insights, and people strategies.
Almost three quarters of Millennials and Gen Z employees are planning to leave their job in 2023 due to a lack of opportunities for career development (Amazon). The best keynote speakers in Chicago create a safe space for managers to learn, grow and share best practices. They help create a renewed sense of understanding and confidence in people's career development to keep people on track and inspired, instead of feeling stuck in the monotony of the day-to-day.
They can teach specific skills to help break down inter, and intra-team, complications and communication silos, aligning leaders and teams across the whole organization to consistent cultural anchors. Leaders can learn how motivate themselves and others; how to listen, understand, and act upon employees' needs and concerns, to create a thriving culture founded on clarity, autonomy, relationships, and equity. The four core essentials of psychological safety to inspire high performing teams.
However, there's a lot more to finding the best keynote speaker in Chicago than you might think. To help you narrow down the search, here are a few of the best Chicago leadership speakers who do exactly that:
Sought-after Chicago keynote speaker, British ex-pat, and DX Learning Founder and CEO, Alex is a renowned, leading force in disrupting the leadership training industry with science-based methodologies including behavioral psychology and experiential learning.
His ability to spark a human connection in a room full of strangers is one of the reasons Alex stands out as a leadership speaker. He employs powerful and emotive storytelling to bring to life the very latest research into how the human brain learns and works, balancing it with immersive self-discovery techniques, all grounded in DX Learning's Six Step Methodology.
Each thought-provoking keynote is meticulously tailored to awaken individual potential, align leaders, and create lasting habits that transform lives. They focus on driving self-awareness, emotional intelligence, inclusivity, and psychological safety in leaders, to solve today's – and tomorrow's – most pressing organizational challenges.
Alex knows that learning new skills can be daunting and overwhelming, but having begun his career as a trainee schoolteacher, he understands how to create a safe and stimulating learning environment that helps brains to light up instead of shutting down.
Leaders leave confident, and invigorated, with a clear, practical understanding of how they can put their new mentality into practice to start creating meaningful change right away.
Alex also goes above and beyond many other leadership speakers by providing ongoing coaching that 'locks-in-the-learning', focusing on repetition, accountability and tracking to make that change permanent.
His leadership speaker experience includes industry conferences such as ATD, SHRM, and UKG, as well as for leadership off sites in organizations such as Discover Financial, Chewy, Highmark Health, Madison Industries, Takeda and The Oncology Institute, and available Keynote Programs include:
Corporate Culture is A Mirror of Leadership

Building Psychological Safety in Teams

The Neuroscience of Leadership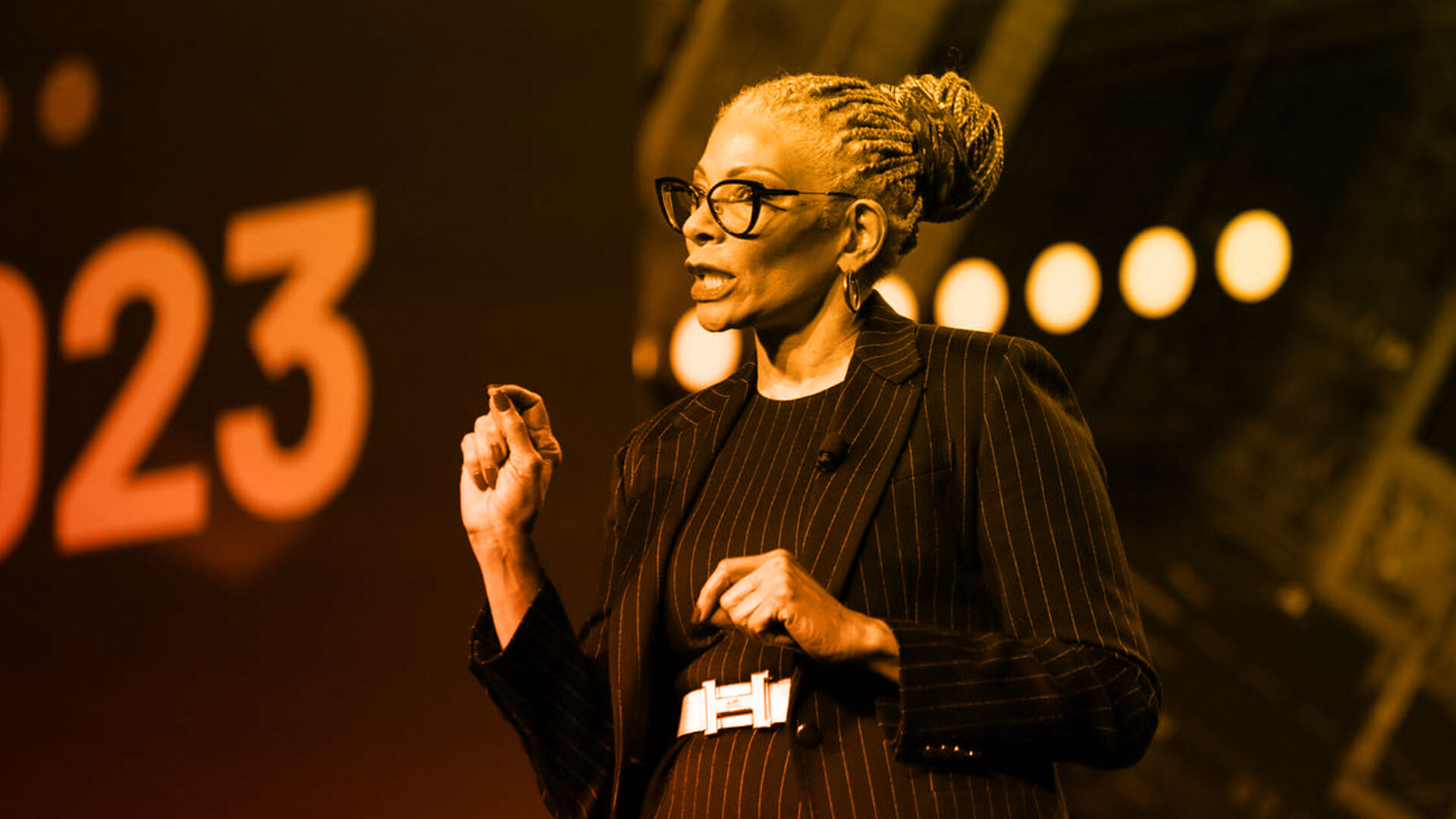 A conscious leadership expert, author, instructor and advisor, Ginny has over 30 years of experience in executive recruiting, talent management and commercial real estate. Her approach is rooted in the Five Dimensions of Conscious Leadership, which encourages leaders to deepen their self-awareness speak their truth, inspire love, expand their consciousness, and activate their mastery.
Ginny's insightful speeches draw on her experience inside corporate C-suites and boardrooms. Through self-reflection, she teaches people to demonstrate empathy, honor their competencies and those of others, and drive positive change and growth within their organizations.
She has held leadership roles at Knightsbridge, Google, and Spencer Stuart, where she specialized in diversity and internal mobility. She is also the author of Career Mapping: Charting Your Course in the New World of Work and hosts the Fifth Dimensional Leadership podcast.
Ginny's keynote speaking topics include:
Employee Retention: Addressing the 'Great Resignation' and the 'War for Talent'.

The Future of Work Begins with Conscious Leadership Today.

You Don't Have a Diversity Problem, You Have a Leadership Problem.

Workplace Transformation: Defining Your Culture Through Leadership.

Claiming Your Success: Learning from Where You Are.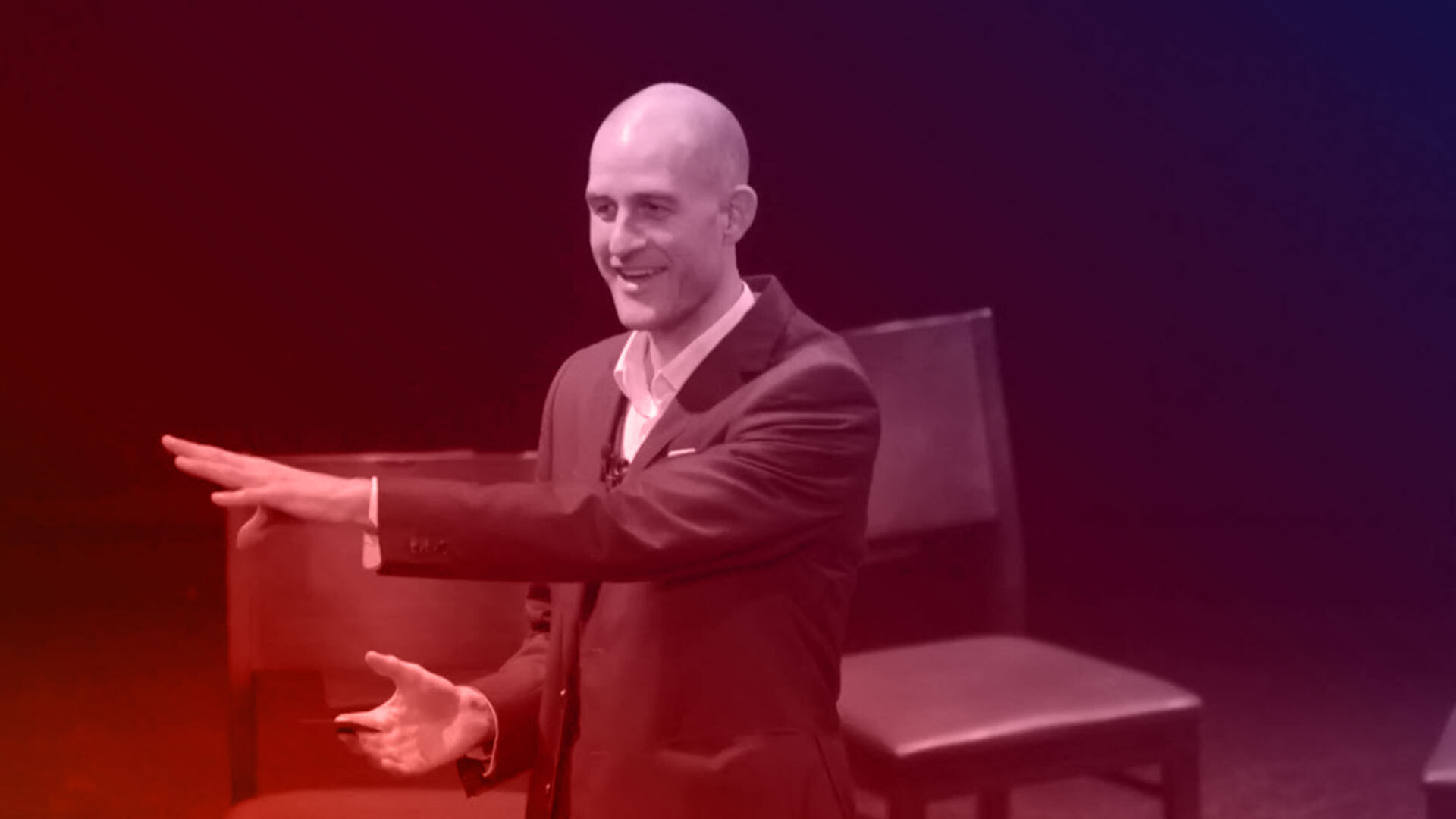 With over 15 years of experience and a background in behavioral psychology, British-born Chicago leadership speaker, Duncan, is one of the leading authorities on persuasion, effectiveness, influence, and navigating industry changes. He's the founder and CEO of the Influence Association and author of the chart-topping book "Effective Influence".
His science-backed, engaging and content-rich presentations, keynotes and masterclasses help teams and leaders create new opportunities through new perspectives. He inspires leaders to build on their current skillset and unlock skills that currently lay dormant, to positively impact their teams.
Prior to his keynote speaking in Chicago, he secured an Honours degree in Business Management, served as an officer in the UK's Royal Navy, was a business coach and mentor, as well as a senior manager, for some globally-recognized companies.
His keynote speaking topics include:
The One Question

Mastering Effective Influence

The Magic of Collaboration

The 21
How a Keynote Speaker can Inspire Your Leadership Journey
"Earn your leadership every day." – Michael Jordan.
Leadership is just that: a journey. A keynote speaker can equip leaders with the essential knowledge, tools, and route to take their leadership to new levels and master uncharted territory, guiding them towards success.
72% of leaders admit they feel "used up" at the end of the day (DDI). A truly great Chicago leadership speaker's words can stir passion, awaken inner potential, and rejuvenate drive to take bold, brave steps. They provide refreshing and unbiased perspectives that inspire leaders to take charge of their journey, and clear messages to immediately turn into action, to start making a meaningful difference right away.
By emphasising self-reflection, encouraging audience participation and idea sharing, Keynote speakers in Chicago can provide leaders with immediate feedback that helps them embrace change and hone their skills.
Their captivating stories, insights and experiences can serve as a well of inspiration, resonating on a deep level with the aspirations and struggles of your own leaders, and pushing them out of comfort zones. They'll share their triumphs, challenges and lessons learned that help leaders to transform their mindset into one of growth.
The impact of a Chicago leadership speaker can be transformative. Get in touch to talk to DX about making that a reality, by designing a custom keynote just for you and your leaders.