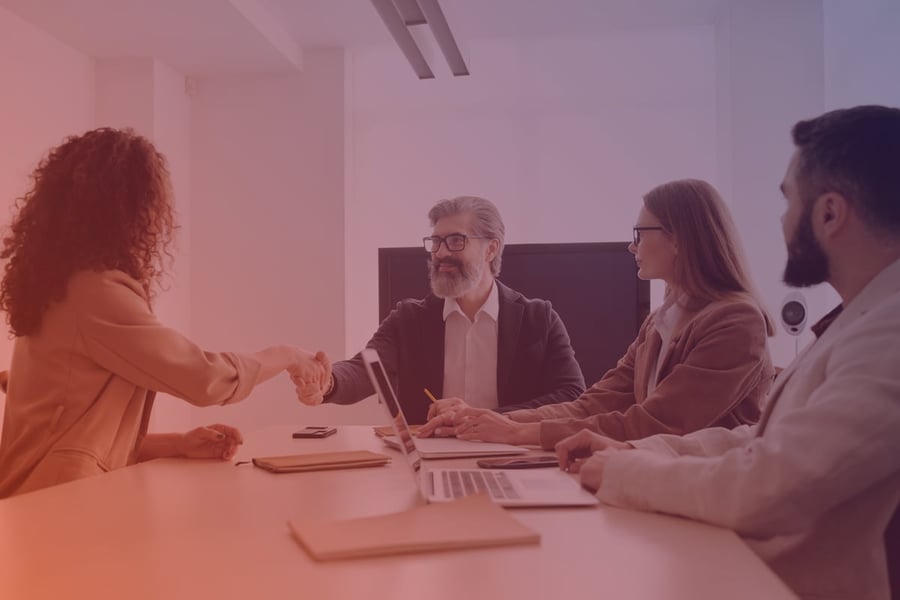 Practicing What We Preach: An Up-Close Look at CARE in Action
Take yourself back to the first day at your last company or even the one you started before that…what do you remember about your experience? Was there something that stuck out that left an impression on you?

If your experiences were anything like some of my previous experiences, I'm sure you can clearly remember the good and the bad ones.
But what made the good ones good and the bad ones so bad?

The first day at a new company can be a rollercoaster of experiences, depending on how everyone involved in your onboarding approaches it. They set the tone for that first impression of what it's going to be like to work for the organization.
You can have some of the worst of experiences…such as being handed a computer and told to go get things set up with no direction, no introductions being made, no one from the team reaching out to you, or having zero sense of what is expected of you...
An experience like this can leave you scarred as a new employee, wondering if you've made the right choice.
Then you have the great experiences…the ones that leave you excited about your job and thinking the first day was better than you expected. With the boss that takes the time to introduce you to the team and goes the extra mile by sharing the strengths you bring to the table, and when they introduce you to ensure connections are being made. As well as the boss who involves the entire team in your onboarding process by making it more of a personal experience. Perhaps they even provide you with a clear plan with assignments or training tasks to work on until you get up to speed in your new role.
The overall experience is organized, personal, and planned out. You end your first day believing that your boss and team are truly invested in your success.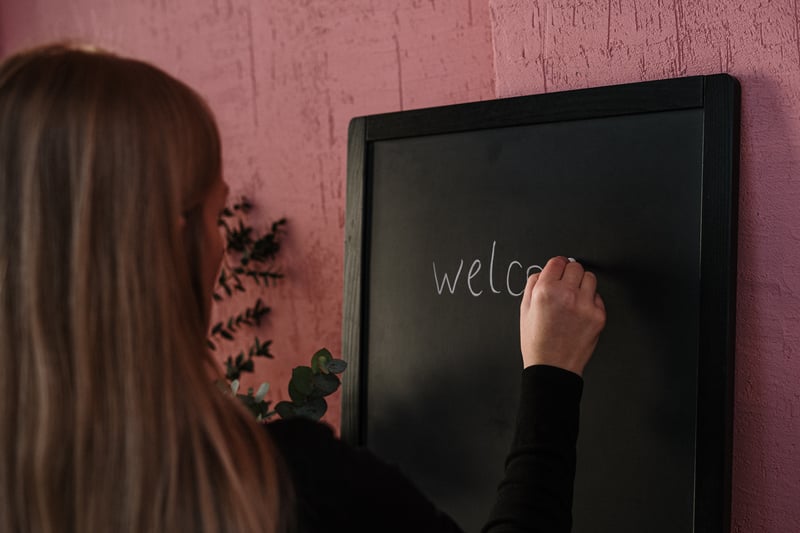 I've been a DXer for a little over 75 days and my experience here has exceeded all my expectations for what a first day and onboarding experience should be. It was definitively different.
My first day was filled with cards on my desk welcoming me and the first of many Monday team meetings where we spend time with one another to share about our weekends, get clarity on what is happening in the upcoming week, and align on who will be accountable for what to ensure we are getting stuff done.
I was also given a plan that allowed me to immediately jump in.
I couldn't put my finger on what was different on my first day, all I knew was that I felt good about the decision I had made in choosing DX Learning.
As more time went by and I was privy to some of the learning experiences that we offer, I realized what I had experienced on my first day and the weeks following wasn't just a wonderful team, but a company that practices what they preach.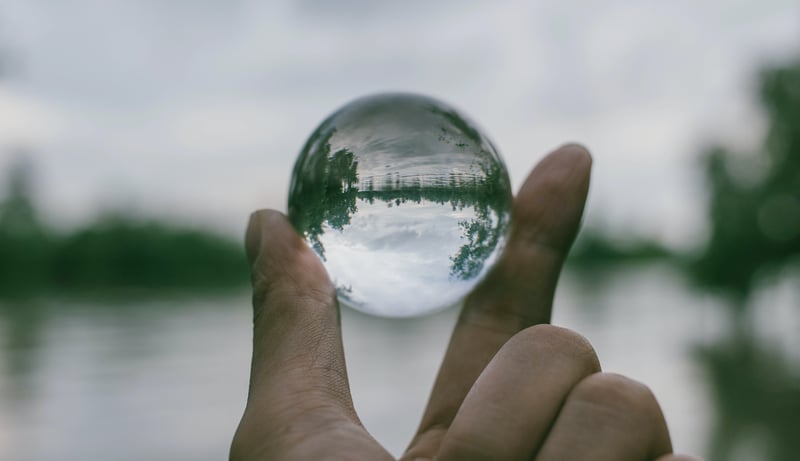 DX Learning is an experiential learning organization with programs designed based on "learn by doing". The backbone of our experiences is the CARE Model, which stands for:




Clarity




Autonomy




Relationships




Equity


Once you have Clarity, you can delegate and trust your people to give them Autonomy to get the job done. In return, this gives you more time to build strong Relationships with your team so that you may understand how they tick and what they need from you as a leader, thus becoming a more Equitable leader consistently over time.
Our CARE Experience uncovers everyday biases that get in the way of leaders' ability to be empathetic and equitable with their time and energy. It provides a simple common language of leadership regardless of rank, location, and language so everyone is aligned and consistent in their leadership behaviors. This is done through emotional intelligence, empathy, inclusiveness, and connectedness.
It was these pieces in CARE that were showing up in my day-to-day here at DX.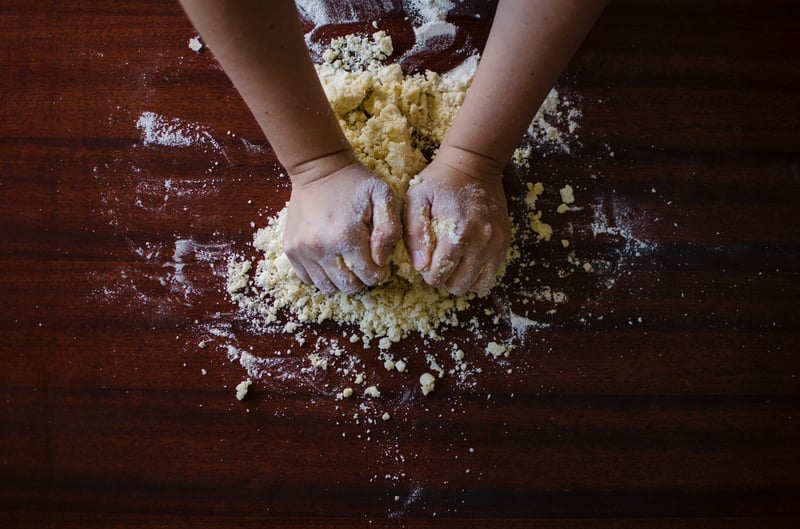 From our Monday planning meetings to our daily check-ins to client meetings, I've witnessed each team member act with the intention to gain crystal clear clarity and ensure we are on the same page on the how and what of each task.
I've most observed autonomy in the way leadership listens to team ideas and encourages us to be part of the process in big and small decisions. We also have the freedom to execute our daily jobs in the way we individually see fit so long as our work gets done.
I've learned that relationships are a big deal here at DX. On top of our celebrated Monday meetings where we dedicate time to re-connect and share about our lives outside of work, my colleague, Audrey, brings in thoughtful (and delicious) scones for each of us every Monday morning. She's also our program management guru who organizes and plans every DX program with care and precision.

My colleague, Emily, is always there to support me with a positive affirmation or hug on the crazy days.
Kristin, our COO, has an endless list of ways she supports our entire team, but what I appreciate most is her ability to identify our limitations, say no, and push back when it's needed.
Our design team of Matt, Ryan, and now Mareea work tirelessly behind the scenes to ensure DX is providing science-backed learning experiences that ensures each participant accelerates their behavior change in a fun and insightful way while continuing to reinforce what they learned even after the program is completed.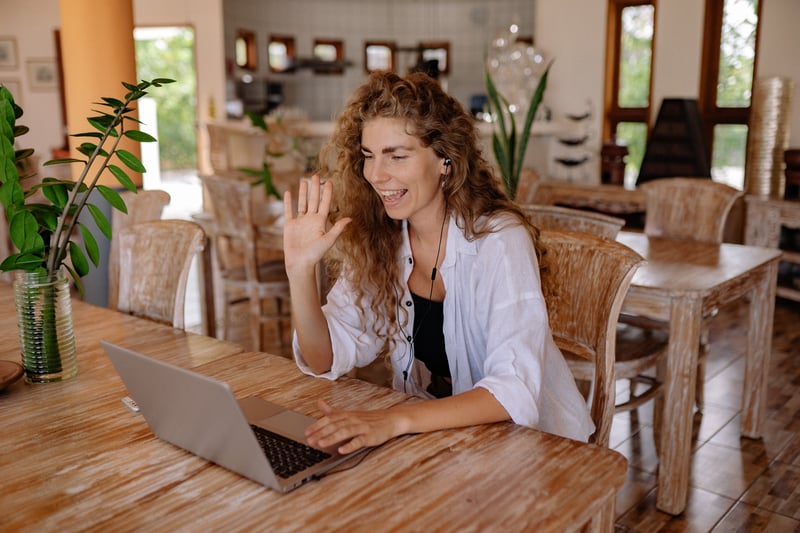 There has been a good amount of time spent on relationships and it's all thanks to our fearless leader, Alex. He's a CEO who wears every hat and despite the limited time he has, he always ensures each of us are focused on living out the elements of CARE in how we work internally with each other and externally with clients as we grow our organization.
I'm realizing that equity is the element that will continue to change as I learn and grow at DX. I've been in a learning phase since starting at DX and have required more oversight and support from my peers, but as I get acclimated, I'm starting to feel more empowered and adjusting to where I am in my role at any given time.
Being an equitable leader is no easy task. It requires consistent time and dedication. Fortunately, we here at DX have a leader who is dedicated to practicing what we preach; a leader dedicated to CARE.

If you'd like to learn more about equitable leadership and being a leader who CAREs, please reach out any time.
We'd be delighted to support you in creating a more human workplace!
home office
,
leadership development
,
work from home
,
coaching
,
company culture
,
principles for success
,
leadership
,
solutions
,
motivation
,
leadership hurdles
,
timeless principles
,
WFH
,
DX Team
,
remote leadership
,
culture
,
diversity
,
inclusion
,
equality
,
EQ
,
iq
,
change
,
psychological safety
,
belonging
,
Vulnerability